November 02, 2023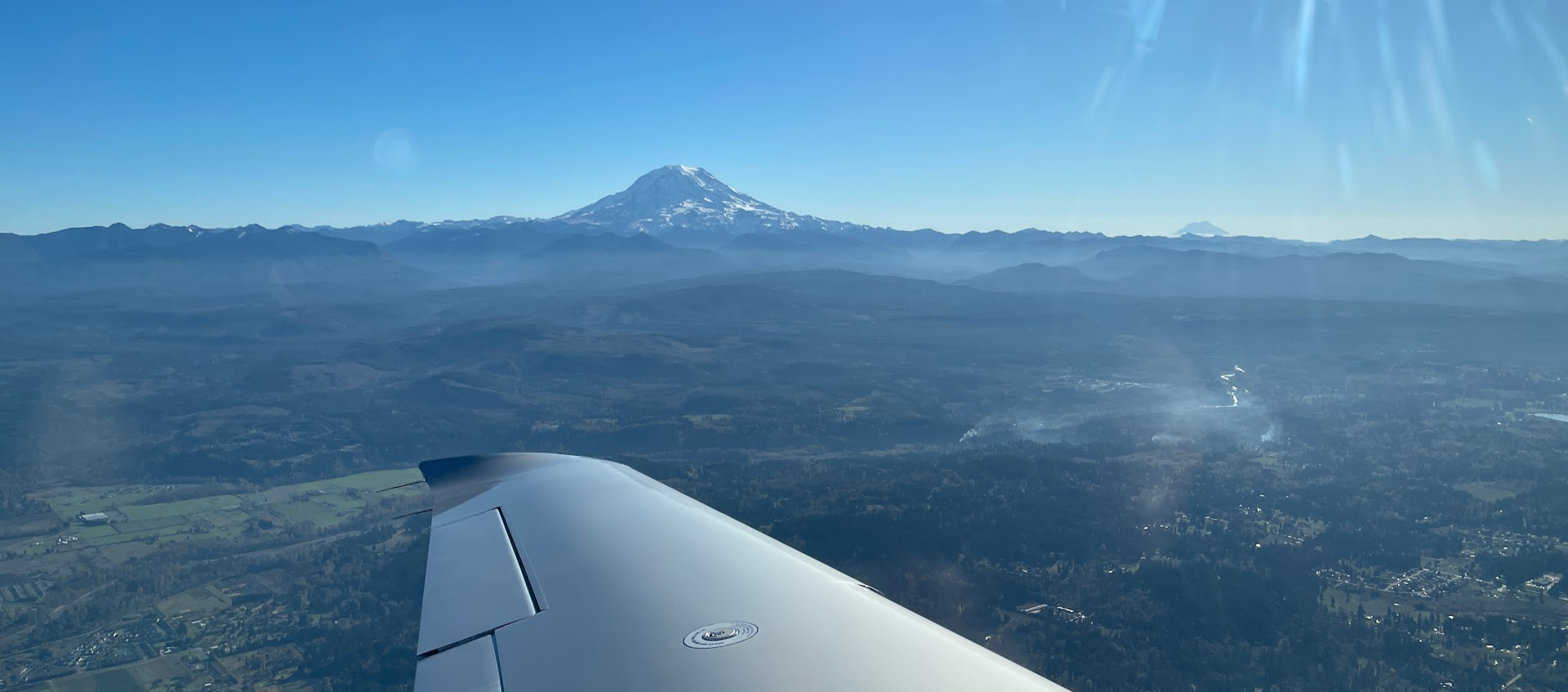 🛩 Flight to Troutdale, OR (KTTD) in Cirrus SR-22T
Not long ago I flew in an Cirrus SR-22T G6 w/ FIKI to Troutdale. I brought my partner and toddler with me to see family who live in the area.
Notable on this flight is that despite the beautiful sunny day, there were high winds in the Portland area. Fortunately with winds 20 knots gusting 26, they were nearly straight down the runway. This didn't stop the approach under 1,000 feet MSL from being a little bumpy. It wasn't even close to the white knuckle approach I had much earlier in my flying experience on a return flight from Shelter Cove, CA (0Q5) to Palo Alto, CA (KPAO). On that one, I had to input nearly 20 degrees of crab angle to maintain center alignment with the centerline of runway 31 while on final.
The return flight was beautiful since it was timed to be toward the tail end of the day, with the sun casting colorful rays on the mountains. With the time change coming up, it seems prudent to get used to night time flying again.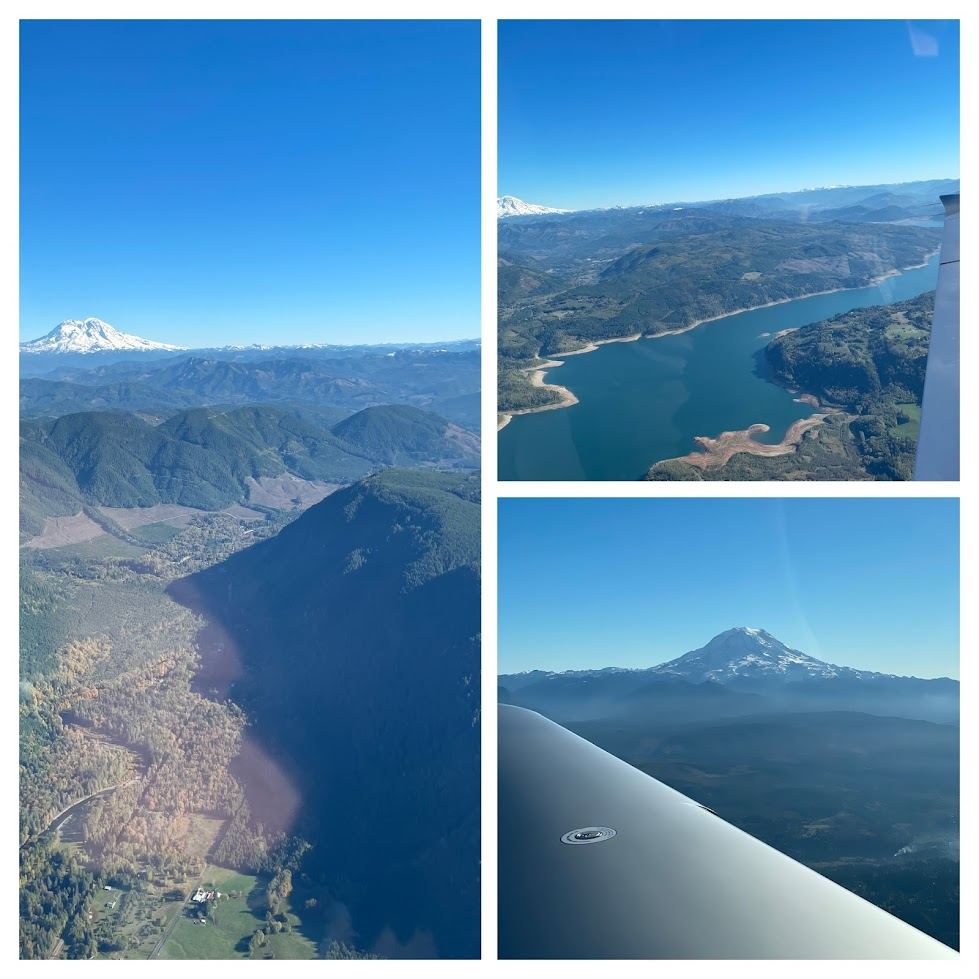 Something that often strikes me as I look down from high in the air, are the tiny town nestled in remote valleys that seem considerably isolated from the outside world. I wonder in those moments what it would be like to live there, and if I would like to make a journey there on the ground (maybe on my motorcycle).
Using the multi-function display of the aircraft, I noted an airport identifier in the vicinity of one such town: 39P. This is Strom Field airport in Morton, Washington. It is far too short of an airport runway to take a Cirrus aircraft, as is the case for most country and many mountain airports. After checking Google Maps, however, I believe the town I observed with my eye is Bremer, WA. In any case, I think a motorcycle ride around Mt. Rainier and through some these towns would make for a wonderful trip.